Join The Canine Principles
Raise Your Game With Subscription Learning
Gain Full Unlimited* Access To A Huge Library Of CPD Accredited Courses & Workshops From Respected Dog Professionals, Authors, Trainers & Behaviourists.
Increase Your Knowledge, Develop Your Skills & Gain Certificates Of Your Personal Or Professional Development


*Requires an active monthly or annual subscription.
Hands Up If This Is You...
You want to study accurate and kind canine science but not spend all your money.

You want to learn as much as possible but are on a budget.

You wish our courses were on a payment plan.

You want to learn more than one dog topic but can only afford one course.

You want to grow a dog business but lack confidence.

You want to understand your dog better but don't know where to start.

You need a regular confidence boost and would love to join an amazing positive group of people, all on their own dog journey too.

Excellent education is expensive and learning about dogs can take up a considerable part of our budget. It shouldn't be expensive though, certainly not unaffordable because our dogs are relying on us to learn their language and work hard to understand them. I understand this completely which is why I have created the Canine Principles Skill-Hub.

The Canine Principles Skill-Hub is a bespoke membership group where you can learn, earn certificates, have access to an ever growing range of courses and not break the bank. It exists as part of a monthly membership service and each month offers new, valuable content from both myself and other dog professionals.

Join our online chat forum and the bespoke Canine Principles Skill-Hub facebook group when you sign up.
Special Offer
Get 2 Months

FREE When
You Pay Annually
CPD Accredited Courses & Workshops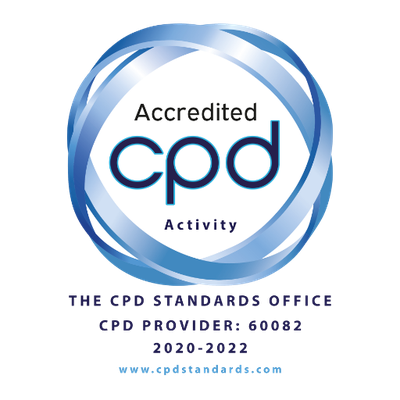 That's right! All Canine Principles Skill-Hub courses and workshops are accredited by the CPD Standards Office
Courses and workshops range from 1 - 50 hours CPD each.
Upon successful completion of a course or workshop, you will receive a unique CPD certificate for your professional development records.Courses and workshops range from 1 - 50 hours CPD each.
Course Author
Author

Canine Behaviour Practitioner

Canine Principles Director of Studies
My name is Sally and I along with my husband (the techy, stylish one) have worked on Canine Principles for four years. Today this little school has over 5000 students and graduates. It started based on a vision of accurate and empathetic dog understanding – and most importantly accessible, affordable, quality information.
I have been a dog writer since 2015, holding canine certifications up to level 5/6. I'm a former professional Dog Trainer with the Royal Army Veterinary Corps, a former instructor with Hearing Dogs for Deaf People, and have lots of experience with complicated dogs.
I am offering you a place in the Canine Principles Skill-Hub for £20.00 per month, including all the courses you can see below and plenty more planned.
Take advantage of our special offer of 2 FREE Months when you Subscribe annually.
Sounds Great!
What Do I Get?
Skill Hub Membership Gives You
Full Unlimited* Access To All This Content.
Check Out The Growing Library Of Available
*Requires an active monthly or annual subscription.
Watch The Workshop Preview
Just completed this course and I would highly recommend it. Fantastic support team and a group for support and advice whenever you need it.Learned so much, and no pressure to complete, which is fantastic in our busy lives. One word of warning though, these courses are highly addictive,I have two more in the back ground.
Thoroughly enjoyed the course which is very well written and set out. I have gained so much from working through this diploma. It has helped me achieve so much more than I ever expected. The course tutors are really supportive and give great feedback.
I would highly recommend this and canine principles as a whole. I found canine principles to be supportive throughout and you also have access to a study group. So what are you waiting for, by enrolling you and your dog will have lots to gain.

Professional Dog Behaviour Consultant
I thoroughly recommend this to anyone that wants to learn about dogs, and they don't set a time frame to do the course it's all done at your own pace which for me was great. Thanks for the all the help Sally, I really appreciate it.

Professional Canine Carer/Dog
Walker
What's The Catch?

There isn't one. You will have access to all of the above courses and everything added from this point on. I already have a vast range of workshops planned with some very exciting names.

For a monthly membership fee of less than the price of one of the courses, you can have all of them. As long as you stay a member, you have access to all of them.

You can also cancel any time you want to (but I'm certain you won't want to).
I very much enjoyed this course. I found it very convenient to learn in my own time at my own pace, and the friendly Facebook group and support from the tutor are fabulous. I was recommended to this course by a friend, and have already enrolled on another one. Well worth doing.
Absolutely fantastic course. If it's working as a coach or just for your own knowledge as a dog owner this is fantastic for making you understand your dogs more. The information contained in the course is second to none and the assignments are interesting to write and get you thinking. Highly recommend!
Another fantastic course by canine principles. Really in depth course but so easier to read and understand. This is great for anyone who is interested in canine anxiety whether it's as an owner or professional.
Absolutely brilliant course taught me so much about fear in dogs for all different reasons. Excellent course for people who work with dogs but also if your looking at helping your family dog.
Start Your FREE Skill-Hub

Trial

Today
Commitment Free* 3 Day Access
Cancel Any Time During Your Trial !
*Subscription charge of £20 will be billed automatically after 72 hours.
Guaranteed Security using one of the most advanced encrypted systems on the market.
The information in this page is being processed and encrypted securely using industry-leading encryption and fraud prevention tools.