Since the pandemic, the number of puppies and dogs has increased like never before. Sadly, this has resulted in an exponential increase in dogs being placed in shelters. Why does this happen?

Well despite dogs being emotionally intelligent and dependent on humans for care and training, impulse buying has become common. In fact, the Kennel club states that 1 in 4 admit to impulse buying their puppy during the pandemic. It is also reported that a fifth of new puppy guardians doubt their lifestyle will even allow keeping their puppy after restrictions ease and they return to work. Therefore, its imperative to do your research and carefully contemplate if having a puppy is a wise choice for you, so this blog is written to help you consider this.


For obvious reasons, most people want a puppy because they are small and cute, however there are lots of factors to consider. Firstly, there is an astonishing amount of irresponsible breeding going on and many do not know the red flags to look for. Many puppies from well disguised puppy farms, have serious health conditions and even severe anxiety from a very young age. Many have even died within the first 48 hours of bringing the pups home, due to the fact that they are undernourished and kept in such disgusting and stressful conditions.

Nevertheless, even when people have realised the breeder is unexperienced or a puppy farmer, they feel pressured to buy the puppy, which only maintains this cruel market.


It's a common misconception that a puppy is a blank slate and that it will be easier than a rescue dog, however, this is definitely not the case. People do romanticise having a puppy and forget that what they are bringing home is a baby, one which will need toilet training, late night care, management of biting and destructive behaviour and overall life skills training to ensure the puppy is balanced and confident. So you need to carefully consider if you are willing to puppy proof your house, keep toilet training consistent, hire a trainer to teach life skills, such as recall and lead skills, and patiently raise a puppy with kind and consistent training throughout their life.


It is a huge commitment and one that shouldn't be taken lightly. Sadly, websites, such as Pets for homes and Preloved, reveals that a large percentage of adverts consist of people reselling their puppies, because they have changed their minds a few weeks or months after purchase. Imagine going through the stress of being removed from the only family and home you've ever known, to then become settled with a new family and then suddenly uprooted again. This can have lasting affects on a puppy's emotional welfare and behaviour, presenting challenges for the new guardians.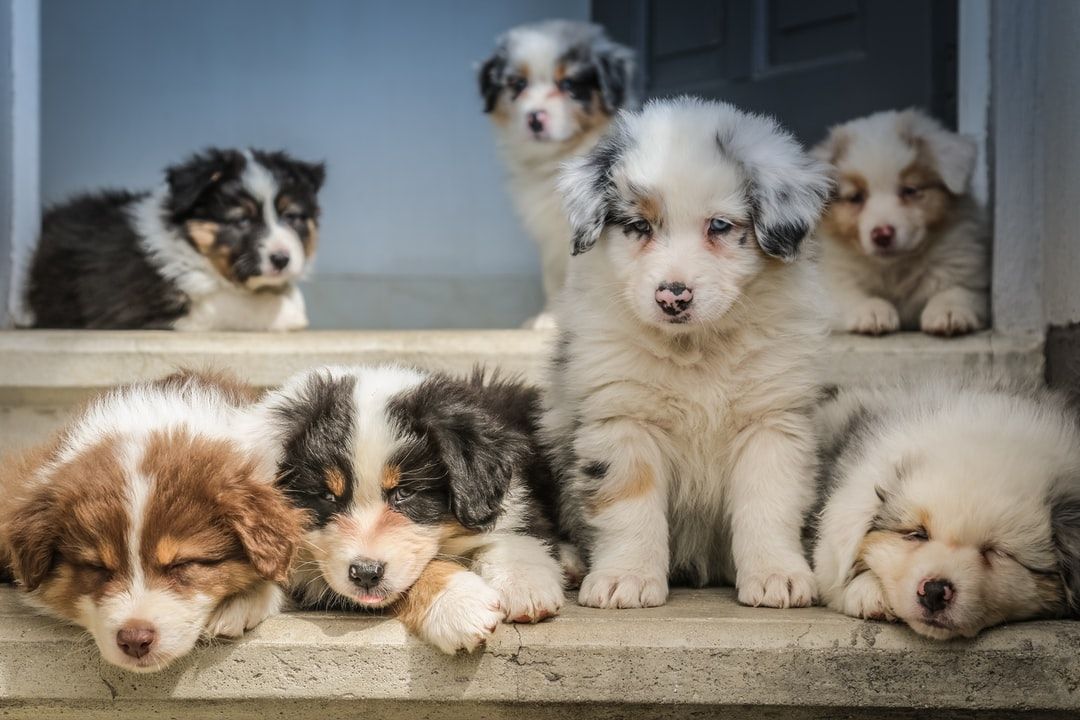 If and when people research which breed they like, they often don't factor in their own personality and lifestyle.
It's important to consider if you are willing to walk in all weathers, provide activities that provide outlets for breed specific behaviours, such as agility, and if you have an adequately sized home and garden for that particular breed. You also need to consider your occupation and how much this demands your time. If you work full time, then it is vital to ensure you have sufficient funds to hire a dog walker or sitter, so that your dog isn't left alone for longer periods each day.
Potential goals and life changes should also be considered. It is very common for people to purchase a puppy and then decide to have a baby and/or move house and then conclude that they can no longer keep their dog. It's much kinder to refrain from having a dog at all, than it is to have one temporarily and then rehome them.
Although, having a puppy can be a wonderful time, there is an unparalleled joy of giving an abandoned dog a second chance at happiness. Many new dog guardians desire to have a dog they don't need to house train and not all rescue dogs necessarily have behaviour problems, since 40% of dogs in shelters are placed there due to their owner's bad health, redundancy, loss of home and death. Thus, you may find that a rescue dog is a more suitable choice than a puppy.
So, even if you adore dogs and are desperate to have a puppy, it is critical to carefully consider your career, income, family, existing pets, personality, health, level of activity, type of home, your future goals and the time you can dedicate to a potential dog. In all honesty, deciding to not have a puppy, can be an act of kindness if it means they won't be eventually rehomed or left in a shelter.
They are not household items or toys that we can just dispose of, when their presence is no longer convenient. They are emotional and sentient beings that need love and family, just as much as we do.
All dogs deserve to be happy and so its our responsibility to ensure that is always the case.
Start Your

FREE

Skill-Hub

Trial

Today
Commitment Free 3 Day Access
Canine Principles' Skill-Hub allows unlimited* access to ALL
self-study courses, workshops & webinars.
*Requires Monthly Subscription. See Skill-Hub Subscription Page For Details.