Bonfire night is the one holiday animal lovers dread the most, due to the severe and even life-threatening consequences of fireworks. Birds and other wildlife can develop tachycardia, abandon their young and even die of fright. It is estimated that up to 79% of horses suffer with anxiety in response to fireworks and up to 26% of them suffer burns and other injuries.


However, for most of us, it's the profound affect fireworks have on our dogs that is at the forefront of our minds this time of year. The RSPCA reported that in 2019, it was estimated that 60% of dogs experienced severe distress when exposed to fireworks. The affects are so severe, that the anxious behaviours dog's exhibit, has been compared to post traumatic stress in humans. Fireworks can also cause heart attacks and even death in dogs, nonetheless, there are ways to ease your dog's anxiety and this blog is going to consider how you can prepare your anxious dog for this holiday.
First of all, you need to plan the next 2 weeks out, as we all know Guy Fawkes last longer than 24 hours. So plan your routine to allow time to walk your dog earlier in the day. So many dogs have become lost and even died because they have been walked during firework displays, and then they have panicked and try to escape the noise. So make sure you walk your dog way before any fireworks begin, to ensure your dog's safety.
During the holiday, it is helpful to create a safe space for your dog. Some guardians use a crate, covered over with a blanket and others put their dog's bed behind the sofa. No matter where it is, ensure your dog has access to wherever they feel safe and secure. Shut all the exterior doors and windows and close your blinds and curtains, to muffle the noise. Also ensure your garden is fenced in and secure so that your dog can't escape if they become frightened.


Playing the tv or radio loud can also contribute to masking the noise of fireworks and making the home feel like a safer space. Keep your dog stimulated with enrichment activities, such as snuffle mats, filled Kongs and puzzle feeders and use extra special treats to keep them engaged. Scent activities can really help to reduce a dog's heart rate and calm them down, so this enrichment is perfect during fireworks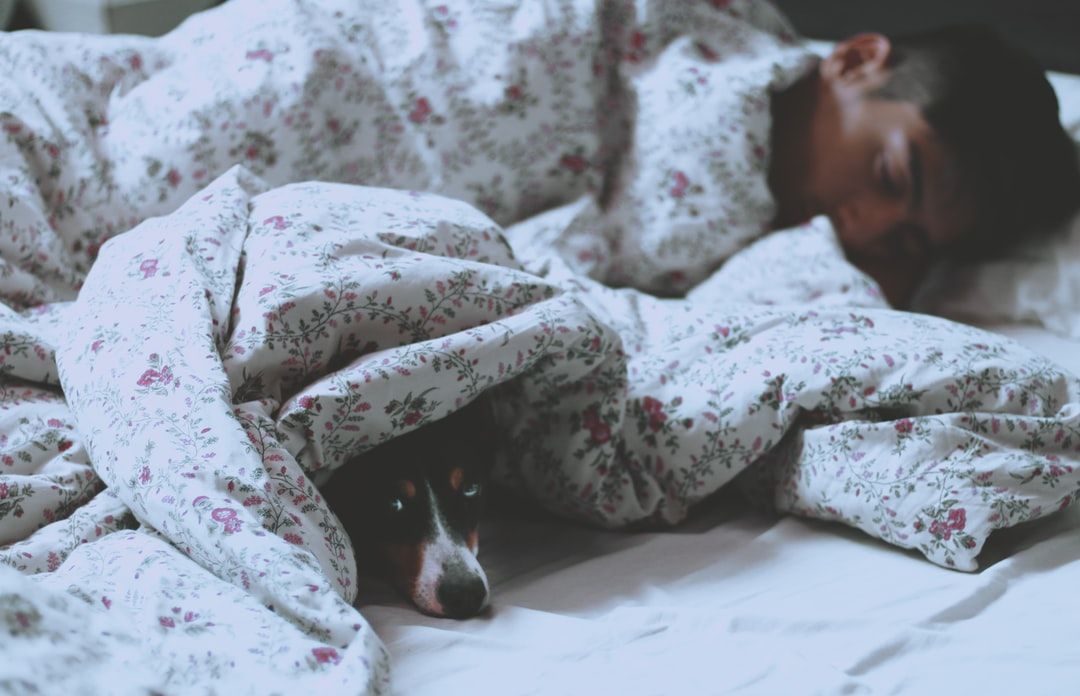 If your dog already experiences extreme anxiety in response to fireworks, it may be worth visiting the vet in advance, and enquiring about possible anti-anxiety medication or sedatives that can be administered temporarily, to help them settle. There are also natural calming supplements and/or diffuses that can help to calm your dog, which can be purchased from pet stores and online. These can be really effective for some dogs; however, it should be noted that they don't work for everyone, therefore medication may be preferable in some cases.


Many find thunder shirts really calming for their dogs. These are jackets that produce gentle compression, which triggers the calmness experienced when being held or fussed, however, these aren't suitable for all dogs. Like anything, finding the right treatment can be trial and error and you may need to use a combination of treatments and management to adequately reduce your dog's anxiety.
The unpredictability of fireworks is what makes them so scary for dogs and it makes it much more difficult for guardians to prepare for, when they have no idea when fireworks will be used. Therefore, it is recommended to speak to your neighbours politely and determine if they are planning on having fireworks and when. It is also beneficial to educate friends, family and ones in your community about silent fireworks and ask if they would be happy to use them instead. Many supermarkets are now selling these, thanks to the increased awareness, so they are easy to purchase. At the very least, your neighbours can give you fair warning when they are setting fireworks off, so you and your dog can be prepared.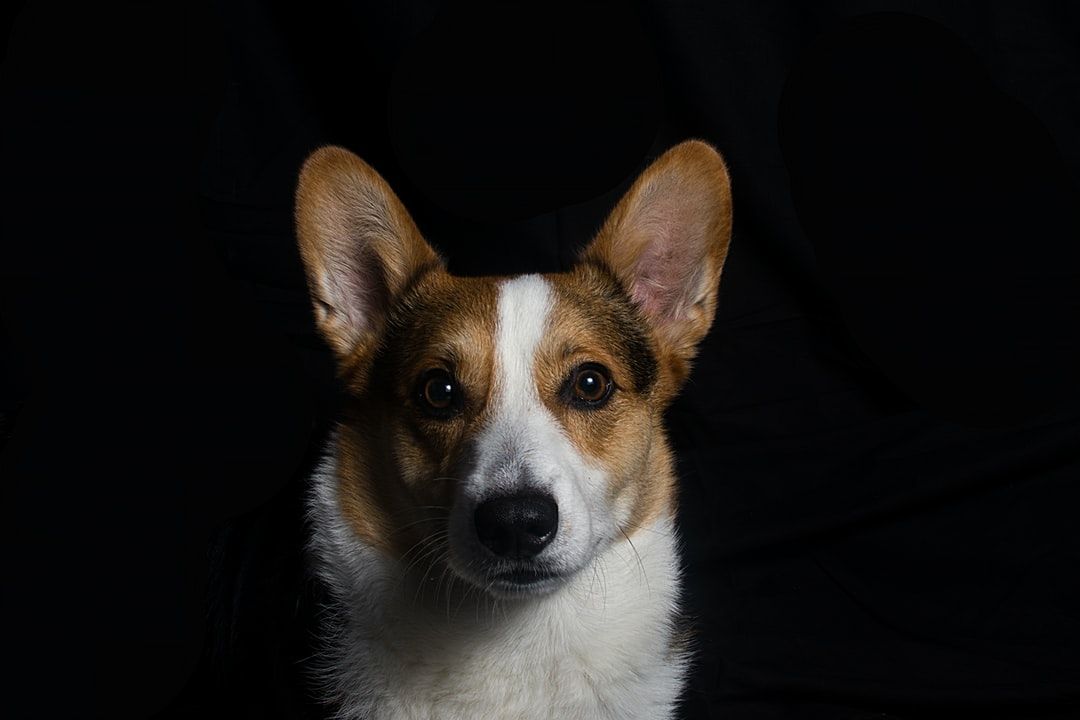 Dogs are very adept at reading our emotions and they can sense any tension or stress. So any stress we feel could make their anxiety worse, therefore, it's important to remain as calm and positive as possible. It is easy to become annoyed with others when the holiday is stretched for weeks on end but feeling annoyed can also trigger your dog to feel stressed. Instead, try to busy yourself with a relaxing activity to keep yourself calm for your dog's sake.
It used to be thought that comforting your dog when they are scared reinforces fearful behaviour, however, I am happy to tell you that this theory has been thrown out.

Only behaviour can be reinforced, not emotions, therefore giving your dog comfort and affection when they are afraid won't make their anxiety worse. Think about it. When you are feeling worried about something and someone close to you puts their arms around you and tells you everything is going to be ok, do you feel better or are you more anxious? Would that comfort make you feel even more anxious in the future? Of course not. So please comfort your dogs and it will go a long way in making them feel calmer and safer. Also, please never punish your dog for being anxious, even if it causes excessive barking or behaviour we perceive as inconvenient. Similarly to phobias in humans, dogs can't choose what they are afraid of, so they need our understanding and empathy.


So although this is a difficult holiday for so many dog guardians, there are many ways we can prepare our anxious dogs and get them through the next few weeks with as little anxiety as possible. Hopefully, one day, all retailers will only sell silent fireworks and firework phobias will be a thing of the past. Wouldn't that be amazing?
Start Your FREE Skill-Hub

Trial

Today
Commitment Free 3 Day Access
Canine Principles' Skill-Hub allows unlimited
*
access to
ALL
self-study courses, workshops & webinars.
*Requires Monthly Subscription. See Skill-Hub Subscription Page For Details.
Help Centre
Canine Principles courses are externally accredited and have been reviewed by the accrediting body for quality and content.
Ofqual
courses are accredited by
UKRS
and meet all qualification requirements set out by the
Open College Network
. Each Ofqual course carries an 8 digit qualification number that can be referenced against the existing qualification framework.
CPD
courses are accredited by the
CPD Standards Office
.
All students must be aged 18 years+
Courses are assessed at the end of each module.
Ofqual Courses
Each module of an Ofqual course, typically includes 2 written exercises and represent the module as a whole. The final assessment for a diploma course brings together learning from all modules in the format of a thesis exercise. Word counts and referencing guidelines are made clear for each assessment. Tutors will score assessments based on the agreed learning objectives. Students must keep an evidence file of all assessments for Ofqual auditing purposes.
CPD Diploma Courses Each module of a diploma course, typically includes a set of 10 multiple choice revision questions, followed by a written exercise. Revision questions focus on individual subjects from each module. Exercises are presented as a practical or theory question and represent the module as a whole. The final assessment for a diploma course brings together learning from all modules in the format of a thesis exercise. Word counts and referencing guidelines are made clear for each assessment. Tutors will score assessments based on the agreed learning objectives.
CPD Certificate Courses The format may vary, dependent on the course. Typically, each module of a certificate course includes 5 - 10 revision questions and a single exercise. Tutors will score assessments based on the agreed learning objectives.

Self Study Courses These courses are assessed via multiple choice quizzes.
Enrol on your chosen course directly from the course overview page.
Enrolled courses can be accessed anytime via the
student dashboard
. Once you are logged in to you account, select your course and you will be taken directly to the learning materials.
Online elements require an internet connection and suitable device.
Course books can be studied online or downloaded for offline reading.
Solutions to common account issues:
Course(s) not showing on dashboard
Skill-Hub courses are only available while there is an active subscription. Check
your account
to show the most recent payments and membership expiry.
Occasionally, students have more than one account as they have signed up for a free course or newsletter with a different email. Contact us using the form to solve this issue.
Email not recognised
Check all spelling is correct. Check the email account for previous correspondence from Canine Principles. If everything seems normal, contact us using the form to solve this issue.
Password Reset
You can manage your password
here
.
Manage subscription
You can manage your subscription settings directly from your
student account page
.
We welcome students of
any age
*
,
education
or
previous experience
. Occasionally, our courses will require some prior learning. This will always be made clear in the course description.
(*All students must be aged 18 years+)
Canine Principles
Skill-Hub
is a monthly/annual subscription learning service. Membership allows unlimited* access to all self-study courses, workshops and webinars. Some courses and workshops are exclusive to the Skill-Hub, including the Skill-Hub members area, including presentations, interviews and webinars from a variety of Canine Professionals.
The 3 day free trial requires credit/debit card details to begin. Your card will be billed automatically when the trial expires and every month subsequently.
You can
manage your subscription here
.
We currently have students and graduates from over 30 countries worldwide. Online learning allows us to support all students, no matter where in the world you may be.
All courses are online study. You will not need to travel for assessments.
All Courses are written in the English language.
Ofqual course qualifications only apply to students from the UK.
Canine Principles offers both self-paced and time sensitive courses.

Self-paced - All CPD Diploma Courses, CPD Certificate Courses, Workshops, Webinars and Self Study Courses are completely self-paced learning with no deadlines for assessments or completion.

Ofqual Qualifications - All Ofqual courses inherit a 2 year registration period. The cost of registration is included with initial enrolment. When the 2 year registration period expires, students may re-register for a £70 registration fee.
Canine Principles pledges to teach only kind, force-free, positive methods that promote mental and physical well-being for dogs, in line with current scientific research. Our courses occasionally discuss the use of other training methods, with the intention of providing education in why these approaches are ineffective and harmful to learning.
You will receive
positive
,
personal feedback
from Tutors who are always available to answers any questions and guide you through your learning experience. Tutors will respond to assessments within 48 hours (72 hours during weekends)
Students are also encouraged to support each other through built in
s
tudent community
and private
Facebook Study Group
. where discussions and new information are shared daily.