"Dogs' lives are short, too short, but you know that going in. You know the pain is coming, you're going to lose a dog, and there's going to be great anguish, so you live fully in the moment with her, never fail to share her joy or delight in her innocence, because you can't support the illusion that a dog can be your lifelong companion. There's such beauty in the hard honesty of that, in accepting and giving love while always aware that it comes with an unbearable price."
—Dean Koontz
As Dean Koontz says above, we know that dogs' lives are short when we enter into the agreement to allow them into our hearts and lives. One moment they are young and bouncing and it seems like the next we are deciding whether we are keeping them going, simply for our own fragile hearts.
Loving a dog is so different to a solid relationship with anyone else. Dogs have a huge heart to body mass and I'm certain that we link hearts with them, sharing an endless loop of heart to heart emotional feedback, all moments of all days. When half of something so strong is no longer there to share, we feel that we have lost part of ourselves and in many ways we have. So, we might go beyond the point where our dogs are still comfortable and happy, because we don't want to lose them. Or we might feel that we are robbing them of one more day, one more ray of sunshine in their face or an extra sigh of contentment.
One of the most common questions we hear is "How will I know when it's time to let my dog go?" Many times, we honestly just know when the dog has had enough, but sometimes we don't. And later we punish ourselves time and again for holding on that little bit too long as the expense of our friend's peaceful passing when they were ready. It feels like we can't win doesn't it – that's because when we are inevitably going to lose a bundle of love in our life, we can't.
The veterinarian that put my two little heart condition dogs to sleep used to say that a dog needed to have five good days from seven to have an acceptable quality of life. An excellent vet, filled with compassion he believed that a day early is better than a day late and I'm inclined to agree. How do we know, though, the difference between a good and bad day?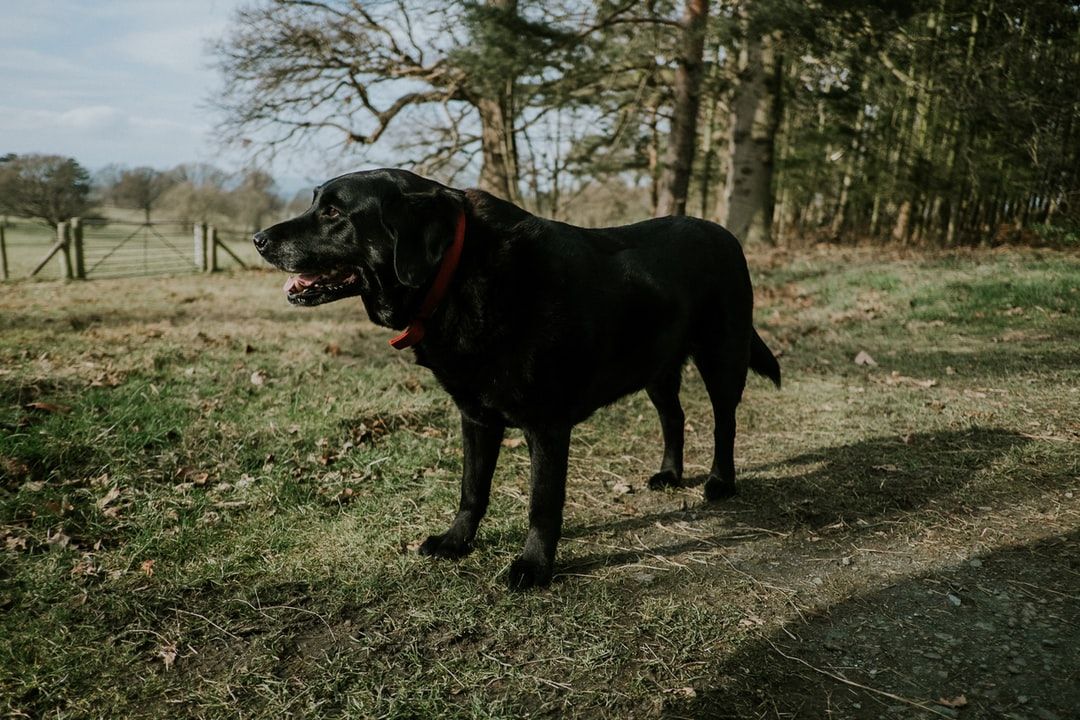 The term quality of life is used regularly within the subject of euthanasia. Whilst only some countries have legalised euthanasia for people, it seems much simpler for us because we can voice the choice for ourselves. Yet with our dogs we must do what we have always done, observe, and use an element of choosing for them. Quality of life is a measure of wellbeing or happiness. It considers the positives and negative things in a life and is very subjective topic, determined by individuality.
Some people say they knew when their dog lost their appetite and stopped being interested in food that their quality of life had deteriorated so much that it was time to let them go. Allowing a dog to go on and on without being interested in food is distressing for the dog to experience and the person who loves them to watch. After we have changed the food type to something soft, digestible, and tempting we can only hope our dog eats and to force that is moving onto taking away their choices.
Incontinence can detrimentally affect quality of life. Most of us will happily keep cleaning, time and again if the dog is unperturbed by their own lack of control. However, it can be really upsetting to the dog being incontinent in the bed and on themselves. So, we must question how fair it is to allow that repeatedly to happen. My two tiny heart ladies when on their medication and towards the end of their lives would merrily flood our wooden floors with the amount of urine you could expect from a baby elephant. Yet when they started flooding themselves, we started to question how they felt about it.
Mental health and CCD can cause problems beyond your control. If a dog is so confused that they are terrified of things they used to like or become aggressive because they don't recognise their family any more, we have to consider what is in their best interests.
Pain and mobility are huge quality of life factors. Does the dog live relatively pain free and can he move around unhindered? Do his legs still work or is he reliant on being physically manipulated to carry out basic physical tasks such as getting out to the toilet? Anyone can become miserable and depressed if in constant pain and our dogs are no different. Pain relief can work wonders but when we can't apply any more treatment or have reached the end of treatment availability, we must ask ourselves how fair it is to expect our dogs to live in pain.
Some dogs will hide their pain, and their wagging tail can mask a lot of symptoms. These "good doers" can be difficult to read and decide how much pain they are in. There are lots of subtle signs to watch for including: a hunched back, stiff posture, difficulty getting comfortable, refusing to walk, signs of aggression when touched in a certain area.
Is your dog happy? The happiness factor is very important, but it can be a difficult and subjective decision. You are the person best placed to assess your dog's happiness, as you have the heart bond and know your friend's intricacies. It might be obvious that your dog's happiness is fading when a dog no longer takes pleasure in the things that used to make him excited and happy, such as food, toys, or learning.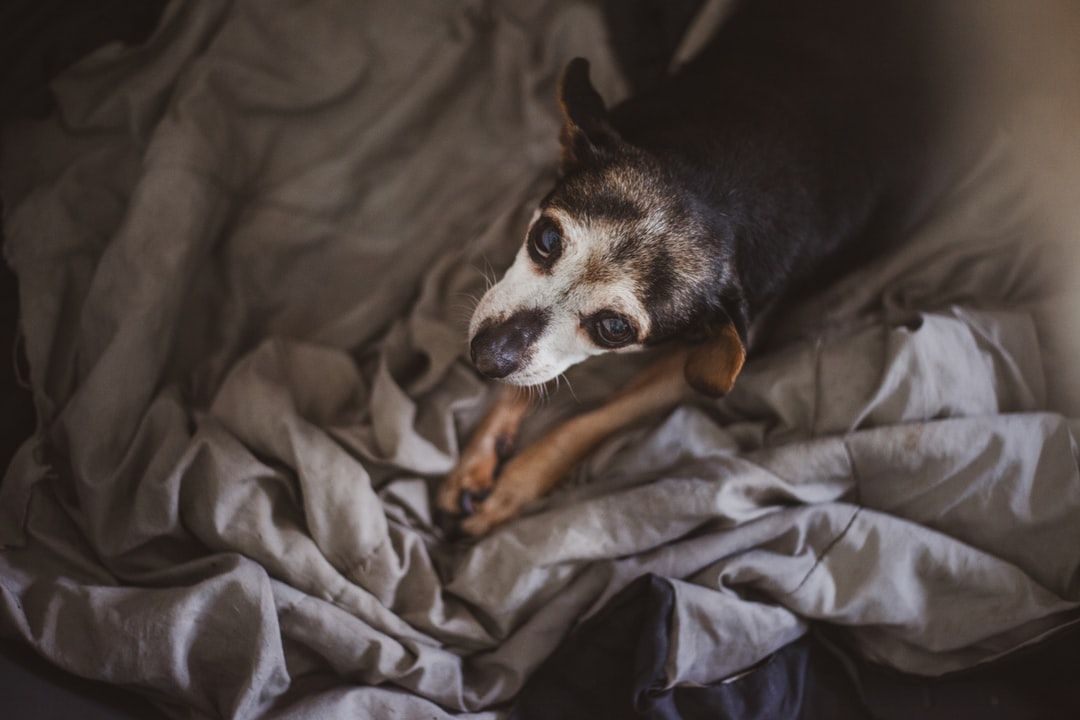 We have access to a vast range of veterinary treatments for our dogs and the decision to withdraw or cease treatment for one or more health problems will not be taken lightly by the veterinarian. Sometimes we can push the vet to do more, because we don't want to give up on our friend's health and presence in our lives. If the treatment has more negative consequences than positive effects on the problem though, we could be prolonging the inevitable and sometimes this can even distress the dog.
Pain relief for example may be necessary but with excessive use it can affect the kidneys and liver to the point where a dog becomes increasingly unwell in other areas. Or dogs that have developed advanced stage cancer may have a slight change of beating it, but the dog would need a huge operation for a slim chance of positive prognosis.
Alongside withdrawal of treatment we may reach a level where treatment is not withdrawn but stays at that point and nothing new can be done. For example; a dog may be on their maximum amount of heart support including veterinary medication, supplements, lifestyle adaptations and suitable diet yet still deteriorating to the point that the treatment cannot be increased any further.
Stabilisation or withdrawal of treatment needs to be a decision taken between you and your veterinarian but led by the welfare of your dog.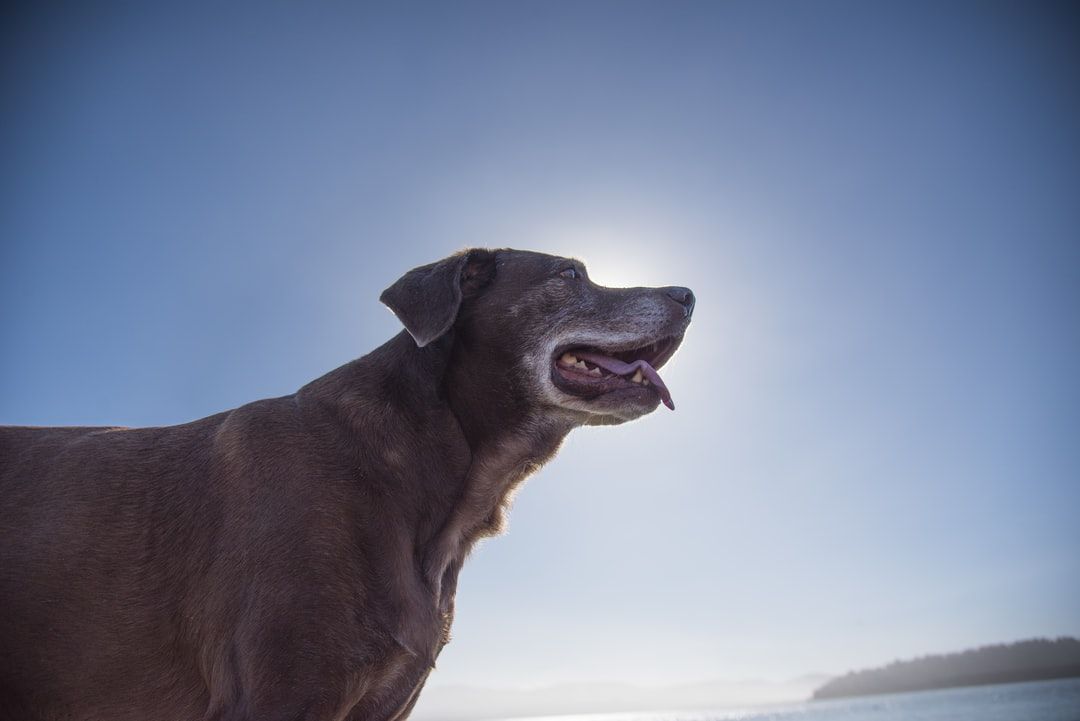 When the time arrives that, despite all the possible support the dog is struggling, it can be helpful to talk with your veterinarian about the quality of life your dog has. By this point in your dog's life you should totally trust your vet and both of you should care for your dog. If your veterinarian is not totally supportive here, you will always relate that to your dog's departure. You should never feel pressured into making any decision, and never rush into anything you don't truly feel comfortable with.
If you do come to the decision that your dog is ready to go, and feel that it's compassionate to help him along, then your vet – at a time and place mutually agreed – will help your dog into his final rest. The physical procedure is carried out through an overdose of general anaesthetic. If you have ever had an operation under General Anaesthetic yourself, you will know that you are told to count to ten and just drift away.
Where you say goodbye to your dog is up to you. I prefer to do it at home and like to make sure my friend takes along a bellyful of their favourite foods. One of my friends lost her older dog yesterday and before he was given the injection, she gave him the Mars bar she had always promised him.
This is painful and there's no getting away from that. From the time we see the sugar dusting starting to appear on the muzzle of our beloved friend, we dread this moment. Their unstoppable ageing is a daily reminder that they won't always be with us. We know that the moment will come where we hold them tight, perhaps also whilst they eat a huge pie, and tell them that the privilege has been ours all along. We hold the tears until they are gone, then the waves of grief begin.
It does pass, though, or at least settles down to the point where it's not so raw. Then we go back, our tears changing to twinkling memories of our dog smiling, paw swiping, and sharing their amazing sense of humour over the years. Yes, it hurts, but it also gets better, and in all honestly, it's worth every moment with them.
Sit! Stay! Wait!
Remember To Enrol On
Your
FREE

Course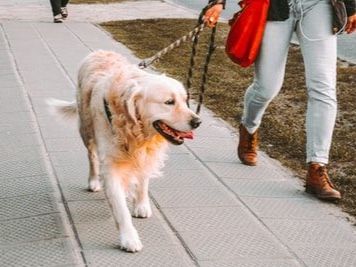 Loose Lead Walking
Help Centre
Canine Principles courses are externally accredited and have been reviewed by the accrediting body for quality and content.
Ofqual
courses are accredited by
UKRS
and meet all qualification requirements set out by the
Open College Network
. Each Ofqual course carries an 8 digit qualification number that can be referenced against the existing qualification framework.
CPD
courses are accredited by the
CPD Standards Office
.
All students must be aged 18 years+
Courses are assessed at the end of each module.
Ofqual Courses
Each module of an Ofqual course, typically includes 2 written exercises and represent the module as a whole. The final assessment for a diploma course brings together learning from all modules in the format of a thesis exercise. Word counts and referencing guidelines are made clear for each assessment. Tutors will score assessments based on the agreed learning objectives. Students must keep an evidence file of all assessments for Ofqual auditing purposes.
CPD Diploma Courses Each module of a diploma course, typically includes a set of 10 multiple choice revision questions, followed by a written exercise. Revision questions focus on individual subjects from each module. Exercises are presented as a practical or theory question and represent the module as a whole. The final assessment for a diploma course brings together learning from all modules in the format of a thesis exercise. Word counts and referencing guidelines are made clear for each assessment. Tutors will score assessments based on the agreed learning objectives.
CPD Certificate Courses The format may vary, dependent on the course. Typically, each module of a certificate course includes 5 - 10 revision questions and a single exercise. Tutors will score assessments based on the agreed learning objectives.

Self Study Courses These courses are assessed via multiple choice quizzes.
Enrol on your chosen course directly from the course overview page.
Enrolled courses can be accessed anytime via the
student dashboard
. Once you are logged in to you account, select your course and you will be taken directly to the learning materials.
Online elements require an internet connection and suitable device.
Course books can be studied online or downloaded for offline reading.
Solutions to common account issues:
Course(s) not showing on dashboard
Skill-Hub courses are only available while there is an active subscription. Check
your account
to show the most recent payments and membership expiry.
Occasionally, students have more than one account as they have signed up for a free course or newsletter with a different email. Contact us using the form to solve this issue.
Email not recognised
Check all spelling is correct. Check the email account for previous correspondence from Canine Principles. If everything seems normal, contact us using the form to solve this issue.
Password Reset
You can manage your password
here
.
Manage subscription
You can manage your subscription settings directly from your
student account page
.
We welcome students of
any age
*
,
education
or
previous experience
. Occasionally, our courses will require some prior learning. This will always be made clear in the course description.
(*All students must be aged 18 years+)
Canine Principles
Skill-Hub
is a monthly/annual subscription learning service. Membership allows unlimited* access to all self-study courses, workshops and webinars. Some courses and workshops are exclusive to the Skill-Hub, including the Skill-Hub members area, including presentations, interviews and webinars from a variety of Canine Professionals.
The 3 day free trial requires credit/debit card details to begin. Your card will be billed automatically when the trial expires and every month subsequently.
You can
manage your subscription here
.
We currently have students and graduates from over 30 countries worldwide. Online learning allows us to support all students, no matter where in the world you may be.
All courses are online study. You will not need to travel for assessments.
All Courses are written in the English language.
Ofqual course qualifications only apply to students from the UK.
Canine Principles offers both self-paced and time sensitive courses.

Self-paced - All CPD Diploma Courses, CPD Certificate Courses, Workshops, Webinars and Self Study Courses are completely self-paced learning with no deadlines for assessments or completion.

Ofqual Qualifications - All Ofqual courses inherit a 2 year registration period. The cost of registration is included with initial enrolment. When the 2 year registration period expires, students may re-register for a £70 registration fee.
Canine Principles pledges to teach only kind, force-free, positive methods that promote mental and physical well-being for dogs, in line with current scientific research. Our courses occasionally discuss the use of other training methods, with the intention of providing education in why these approaches are ineffective and harmful to learning.
You will receive
positive
,
personal feedback
from Tutors who are always available to answers any questions and guide you through your learning experience. Tutors will respond to assessments within 48 hours (72 hours during weekends)
Students are also encouraged to support each other through built in
s
tudent community
and private
Facebook Study Group
. where discussions and new information are shared daily.
Student Guidelines

Welcome to Canine Principles
Thank you for enrolling on your learning experience. Your enrolment includes entry to the Canine Principles
F
acebook Study Group
w
h
ich is a highly positive group, filled with a vast range of experience. It would be great to have you join us.


Canine Principles welcomes students of all ability, experience and previous education. Whether you are a seasoned professional who wishes to further their personal development or an enthusiastic beginner with a passion for dogs, your self-paced study will be supported and guided with the same care and attention.


We appreciate it can be difficult and even daunting taking on a new study route. Education should be an enjoyable experience where the student is encouraged to thrive in their chosen field. We are far less concerned about grammar, spelling and formatting than we are about understanding the course material and demonstrating your knowledge of dogs.


Please don't worry if you haven't studied for a while, you're here now and that's great. We aim for you to find this learning experience empowering and enlightening. With this in mind, we have prepared a short guide to help you achieve the most from your study.

Each individual has their own strengths, weaknesses and acquired skills that will help or hinder in their study. This guide is intended as an example of best practice that can easily be included in your current study routine.