Dogs are excellent at understanding our communication. In fact, thousands of years of domestication has allowed dogs to become a wonderful companion, one that no other species on the planet can rival. Despite this close relationship, many still struggle to effectively communicate with their dog and feel their dog rarely listens. Why is this the case and can using hand signals improve communication with our dog? To address these questions, this blog is going to consider 3 surprising reasons to teach your dog hand signals.
Dogs "Speak" Body Language
Although dogs do vocalise to communicate, they rely almost solely on body language, however, very few understand how to accurately read it. Due to this fact, dogs understand our body language far more than our verbal language. Without us even realising, our dogs observe our body language and predict what our actions will lead to. For instance, if you keep dog treats in your pocket or treat pouch, your dog will instinctively lick his lips and engage with you every time your hand goes near those treats. Your dog may even offer a sit, when they think your body language indicates the potential for treats.


Our body language can be very misleading when we are communicating with our dog. Although we may not consciously realise it, we use hand gestures and facial expressions all the time when we are talking to our dog. However, this can cause confusion because guardians may use the same hand gestures for completely different cues. For example, I often observe clients in puppy class pointing to the ground to ask for a sit and then repeating the same hand gesture to ask for a down. The puppy becomes confused and tries offering a behaviour and usually the puppy's guardian rewards the behaviour, regardless of whether the puppy demonstrated the behaviour that was asked for.


As you can imagine, this creates much confusion for the puppy and undermines some of the common verbal cues the guardian uses. Therefore, using hand signals alongside verbal cues ensures our body language is intentional and consistent with what we want our dog to do. This allows our dog to clearly understand what we are communicating and ensures our dog responds quickly and reliably.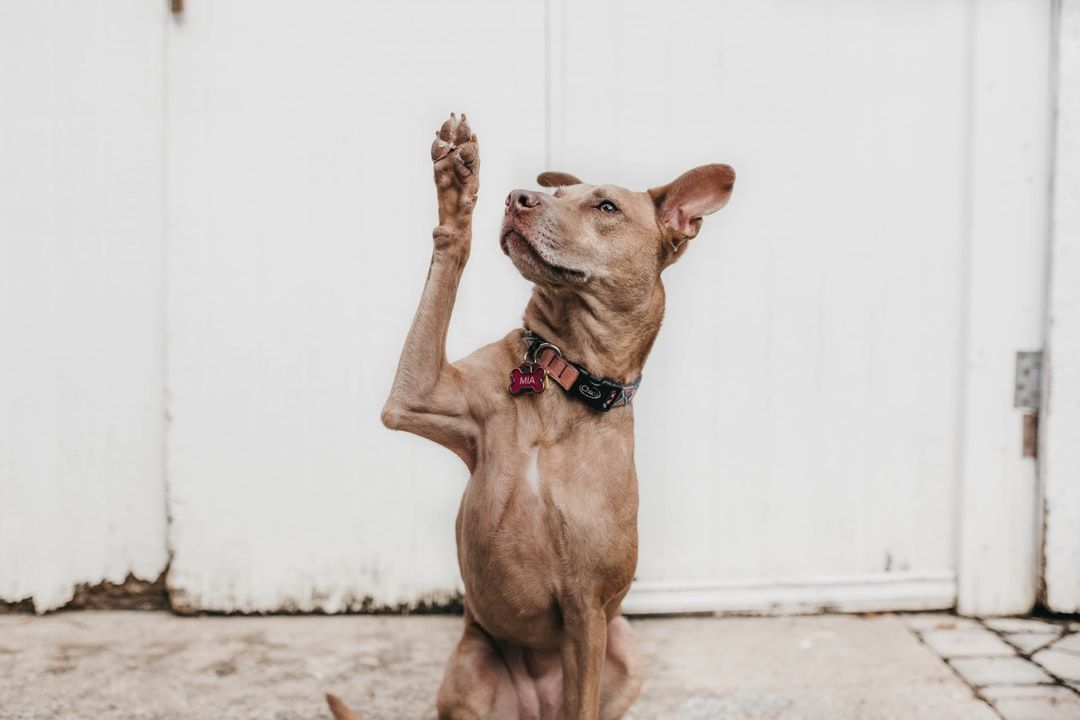 Unfortunately, it is becoming very common for dogs to be born partially or completely deaf. It may shock you to hear that some breeders will consider such dogs worthless and as such, will arrange for them to be euthanised. This is incredibly sad since most are completely healthy and capable of living a full happy life.


With this in mind, learning hand signals to teach your dog, can allow you to effectively communicate with your dog despite them being deaf. It can also prepare you for the potential eventuality that your dog may lose their hearing with old age. When dogs reach their senior years, it's common for them to gradually lose their hearing. While these dogs can still function happily, they likely rely on their guardian's body language to understand their requests and intentions.


Many people are also deaf, in fact it's estimated that 9 million people are deaf or hard of hearing in the UK. Therefore these ones can truly benefit from learning hand signals that they can use to communicate with their dogs. Since many deaf people rely on British sign language, using body language with their dogs will likely come naturally to them and help them bridge the divide with their dog.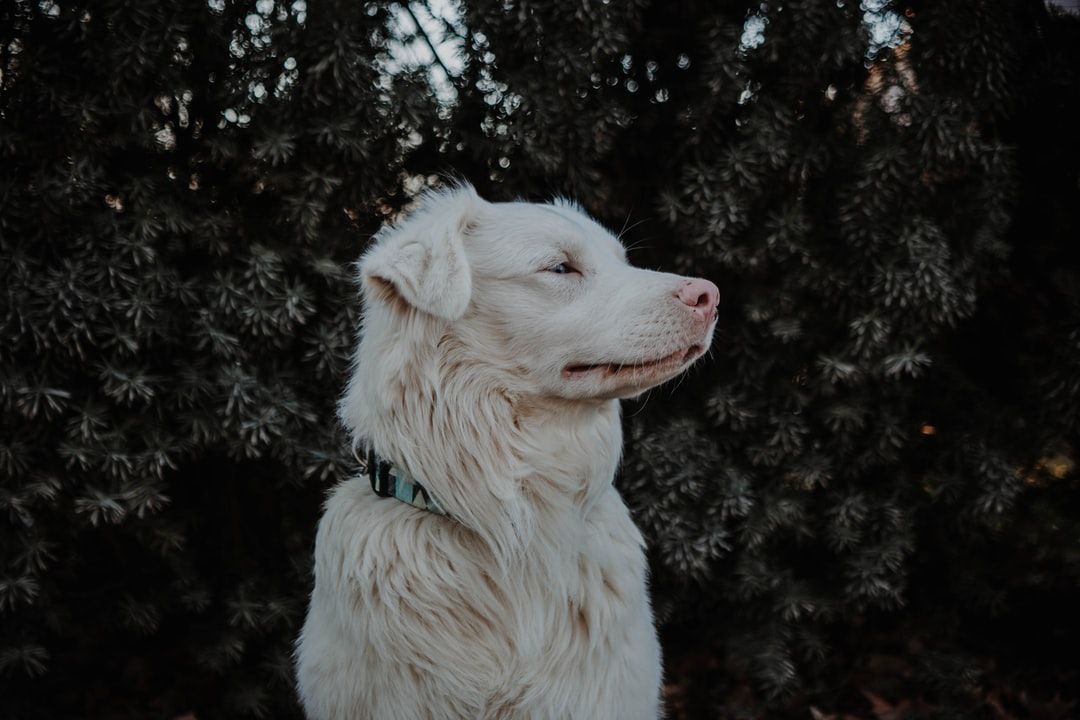 Distance Based Communication
Teaching our dog hand signals also allows us to communicate with our dog from a distance, which can be critical in an emergency situation. For example, if our dog was off lead and had moved quite far away from us and then something dangerous entered into the environment, such as a tractor on a field, we could give a clear hand signal to our dog and ask for an emergency stop or sit until we catch up with them. In such circumstances, dogs can rarely hear you and this can complicate recall, however, by teaching them hand signals you can keep the lines of communication open and keep your dog safe.


So what hand signals can you teach your dog? Well, you can use any hand signals as long as its specific and consistent to a particular cue. For example, I use an upward hand signal to ask for a sit and a downward hand signal to cue a down. To gain my dogs eye contact (watch me cue), I use my index finger and hold it to my eye line. For emergency stops, I raise my arm high above my head with my palm facing out and for recall, I hold both arms out to the side like an aeroplane and then rotate them in circles. This just gives you a brief idea of what hand signals you can teach your dog but the options are endless, so be creative.


To effectively train using hand signals, you need to start adding them to your verbal cues by demonstrating the hand signal at the same as you say the cue. As you practice and repeat the hand signals, your dog will soon learn what they mean, especially when they are paired with a tasty treat. In order to determine if they understand your hand signals, you can practice what is called "silent training", which means giving the hand signal without the verbal cue. This will help you to ascertain if your dog understands the hand signal or if they need more practice.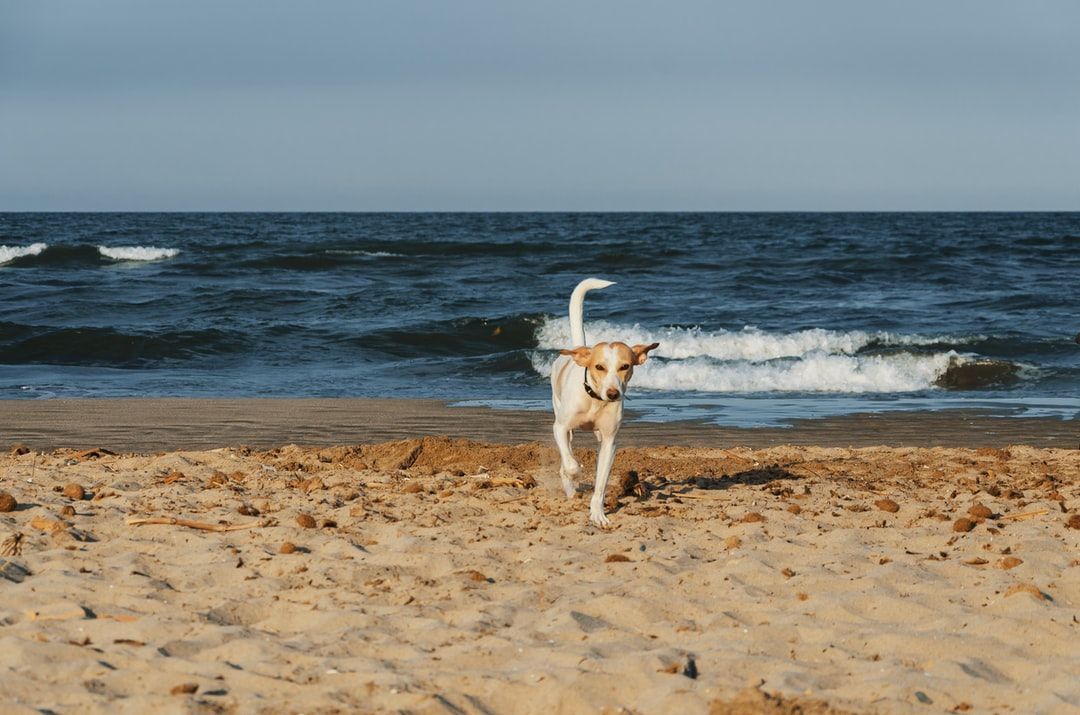 So teaching your dog hand signals, alongside cues, can be incredibly beneficial to the communication between you and your dog. It allows us to use a language that our dogs clearly understand and I can say hand on heart, that it truly contributes to our dogs safety and happiness.
Sit! Stay! Wait!
Remember To Enrol On
Your
FREE

Course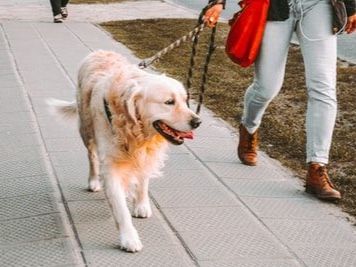 Loose Lead Walking
Help Centre
Canine Principles courses are externally accredited and have been reviewed by the accrediting body for quality and content.
Ofqual
courses are accredited by
UKRS
and meet all qualification requirements set out by the
Open College Network
. Each Ofqual course carries an 8 digit qualification number that can be referenced against the existing qualification framework.
CPD
courses are accredited by the
CPD Standards Office
.
All students must be aged 18 years+
Courses are assessed at the end of each module.
Ofqual Courses
Each module of an Ofqual course, typically includes 2 written exercises and represent the module as a whole. The final assessment for a diploma course brings together learning from all modules in the format of a thesis exercise. Word counts and referencing guidelines are made clear for each assessment. Tutors will score assessments based on the agreed learning objectives. Students must keep an evidence file of all assessments for Ofqual auditing purposes.
CPD Diploma Courses Each module of a diploma course, typically includes a set of 10 multiple choice revision questions, followed by a written exercise. Revision questions focus on individual subjects from each module. Exercises are presented as a practical or theory question and represent the module as a whole. The final assessment for a diploma course brings together learning from all modules in the format of a thesis exercise. Word counts and referencing guidelines are made clear for each assessment. Tutors will score assessments based on the agreed learning objectives.
CPD Certificate Courses The format may vary, dependent on the course. Typically, each module of a certificate course includes 5 - 10 revision questions and a single exercise. Tutors will score assessments based on the agreed learning objectives.

Self Study Courses These courses are assessed via multiple choice quizzes.
Enrol on your chosen course directly from the course overview page.
Enrolled courses can be accessed anytime via the
student dashboard
. Once you are logged in to you account, select your course and you will be taken directly to the learning materials.
Online elements require an internet connection and suitable device.
Course books can be studied online or downloaded for offline reading.
Solutions to common account issues:
Course(s) not showing on dashboard
Skill-Hub courses are only available while there is an active subscription. Check
your account
to show the most recent payments and membership expiry.
Occasionally, students have more than one account as they have signed up for a free course or newsletter with a different email. Contact us using the form to solve this issue.
Email not recognised
Check all spelling is correct. Check the email account for previous correspondence from Canine Principles. If everything seems normal, contact us using the form to solve this issue.
Password Reset
You can manage your password
here
.
Manage subscription
You can manage your subscription settings directly from your
student account page
.
We welcome students of
any age
*
,
education
or
previous experience
. Occasionally, our courses will require some prior learning. This will always be made clear in the course description.
(*All students must be aged 18 years+)
Canine Principles
Skill-Hub
is a monthly/annual subscription learning service. Membership allows unlimited* access to all self-study courses, workshops and webinars. Some courses and workshops are exclusive to the Skill-Hub, including the Skill-Hub members area, including presentations, interviews and webinars from a variety of Canine Professionals.
The 3 day free trial requires credit/debit card details to begin. Your card will be billed automatically when the trial expires and every month subsequently.
You can
manage your subscription here
.
We currently have students and graduates from over 30 countries worldwide. Online learning allows us to support all students, no matter where in the world you may be.
All courses are online study. You will not need to travel for assessments.
All Courses are written in the English language.
Ofqual course qualifications only apply to students from the UK.
Canine Principles offers both self-paced and time sensitive courses.

Self-paced - All CPD Diploma Courses, CPD Certificate Courses, Workshops, Webinars and Self Study Courses are completely self-paced learning with no deadlines for assessments or completion.

Ofqual Qualifications - All Ofqual courses inherit a 2 year registration period. The cost of registration is included with initial enrolment. When the 2 year registration period expires, students may re-register for a £70 registration fee.
Canine Principles pledges to teach only kind, force-free, positive methods that promote mental and physical well-being for dogs, in line with current scientific research. Our courses occasionally discuss the use of other training methods, with the intention of providing education in why these approaches are ineffective and harmful to learning.
You will receive
positive
,
personal feedback
from Tutors who are always available to answers any questions and guide you through your learning experience. Tutors will respond to assessments within 48 hours (72 hours during weekends)
Students are also encouraged to support each other through built in
s
tudent community
and private
Facebook Study Group
. where discussions and new information are shared daily.